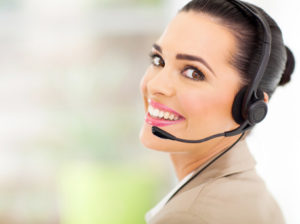 Telephone Answering Service – Premium
$149.00 / month and a $50.00 sign-up fee
Premium – Live Telephone Answering Services Include
Local or Toll Free Number
Call screening, transfer and forwarding
Electronic voice mail to email
eFax included
Live Answering Service Mon-Fri 8:00 AM – 8:00 PM EST
Live Answering Minutes (250 minutes)
Unlimited local and long distance transfers
Auto Receptionist, after business hours
Compare
Description
Live Telephone Answering Service Premium
is especially for those who need an extended amount of phone answering minutes in addition to the basic phone service. If you are the owner of a business which requires very frequent answering of the phone, but you do not have the time to handle the amount of calls yourself, than you can utilize us to take the calls for you.
We will assign you a local or toll free telephone number, or you can have an existing number forwarded to our system. Modern communication technology has the ability to identify the number which is being called, so we can answer in your companies name. This works like caller identification, but reversed.
Our premium service includes 250 live telephone answering minutes and is offered at a volume discount, therefore more affordable if needed. All calls are calculated by the second and offer you maximum usage for your monthly subscription.
The telephone answering service is live during weekdays Monday through Friday 08.00 AM to 08.00 PM EST. After business hours, on weekends and holidays your calls are automatically forwarded to your personalized auto receptionist. The system has the ability to either take a message or forward the call to a number you specify. In any event, no call will be lost, as your customers voice mail will be converted into a media file and automatically be forwarded to your email address.
Whether you need us to take your customers orders, take messages or read a specific script, our bilingual and professional trained staff has the ability to serve your clients in accordance to your specifications.
This way you can fully concentrate on building your business while we help you to take care of your customers demands. If you have an even higher requirement for telephone answering service minutes, contact us at 1.866.793.7969 or via email. We will gladly give you a customized quote.
---
Only logged in customers who have purchased this product may leave a review.