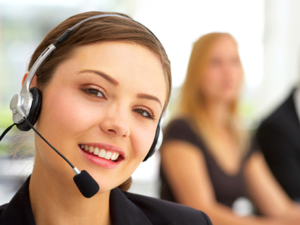 Live Phone Answering Service – Basic
$79.00 / month and a $50.00 sign-up fee
Basic – Live Phone Answering Services Include
Local or Toll Free Number
Call screening, transfer and forwarding
Electronic voice mail to email
eFax included
Live Answering Service Mon-Fri 8:00 AM – 8:00 PM EST
Live Answering Minutes (100 minutes)
Unlimited local and long distance transfers
Auto Receptionist, after business hours
Compare
Compare
Description
Live Phone Answering Service has Great Benefits
If you have customers frequently calling you, our live phone answering service might be the perfect addition to your virtual office needs. Your business number will be answered by a live receptionist in your companies name.
This is possible because of our modern technology, allowing us to identify the business number being called. This works similar to caller identification, but reversed.
The basic plan includes 100 live answering minutes, during regular business hours. The calls are calculated by the second, so you will have the maximum benefit.
After business hours the calls will be forwarded automatically to the automated receptionist. We will record a professional answering message with your companies name and the ability for the customer to leave a message. These messages will be transcripted into a voice media file and forwarded to an email you specify. This way, you will never miss an important call.
The auto receptionist can also automatically forward the calls to a number you specify, you can even create rules for some numbers to be forwarded and others to be going to voice-mail.
The complete phone answering services solution allows you to concentrate on building your business and at the same time let us filter the calls you receive by importance and urgency.
You can easily extend the amount of minutes as you need them or chose a larger amount for a discounted price. Simply compare what you need by going to our live phone answering service product page.
To find out more about this service, click on the pre-sale question button below the product description or call us Monday through Friday at 1.866.793.7969 we will be happy to assist you.
In case you require a more customized solution with a lot more call volume or administrative work involved we will be happy to give you a customized quote.
---
Only logged in customers who have purchased this product may leave a review.