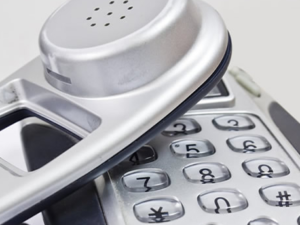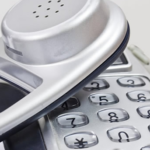 Auto Attendant Service
$19.00 / month and a $5.00 sign-up fee
Auto Attendant Service includes
Local or Toll Free Number
Your personalized automated company greeting
Electronic voice mail to email
eFax included
Unlimited automated answering
Unlimited local and long distance transfers
Auto Receptionist, after business hours with different greeting.
Description
Auto Attendant, the perfect addition to your virtual office location
If you like many of our customers prefer to operate completely virtual and do not require a person to answer your phone calls, but still want to have the benefit of a business class answering service, then the fully automated receptionist is the perfect solution for you.
You will receive a designated local or toll free number from us or you can forward any existing number to our system. We will record a professional greeting and answering message for you or you can customize it yourself.
No call will ever be lost with your auto attendant. If a customer calls he / she will be able to listen to the greeting message with your companies name and instructions on how to proceed. You can either send the client to a voice mail box or specify a number the calls will be forwarded to.
Additionally you may establish rules for certain important customers, depending upon which number in the rule is chosen you can determine if this particular clients call will be forwarded to your cell phone or any other staff you may specify.
If the clients call is being routed without a predetermined forwarding number, the call will go automatically to your voice mail box. The voice mail has a separate greeting, giving your customer the information that you are currently not available to communicate.
Your auto attendant will transcribe the voice mail into a media file and the system will send you an instant email. You can listen to it right on your computer, smart phone or tablet. Depending on how important you determine the call is you can respond, forward or disregard the file.
A great feature which is also included with the automated receptionist is the use of departments. Many companies have a sales, customer and technical department, in which case you like to route the calls to the right representative.
The system allows the calling customer to choose from a department and will than be forwarded to the specified number or voice mail box, depending on the setup you wish to utilize.
For any questions you may have about the auto attendant please do not hesitate to contact us via email or call 1.866.793.7969 we will be delighted to serve you.
---
Only logged in customers who have purchased this product may leave a review.