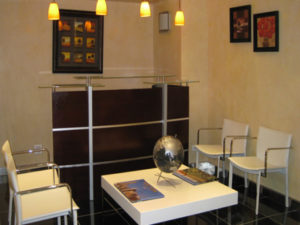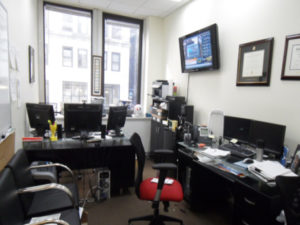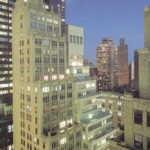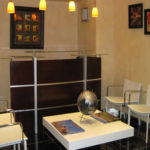 Virtual Office New York Grand Central
$100.00 / month and a $75.00 sign-up fee
The Virtual Office Grand Central Station is easily be reached over Interstate Road 495 minutes away from the crossroad FDR Drive and only one block away from public transportation. The driving time to La Guardia just takes a notch over 20 minutes, which makes this location preferred to the frequent traveler.
Compare
Description
Virtual Office New York Grand Central Station is situated minutes away from the crossing of Interstate Road 495 and FDR Drive and only 20 minutes driving time to La Guardia International Airport, NY.
Grand Central Station is just one block away, which makes this executive office center reachable quickly by foot, public transportation, plane or car. This makes it particularly a desired location for frequent travelers, arriving out of state clientele as well increases the flexibility of the modern business executive.
The 15,000 sq ft facility offers you a prominent presence in the heart of Midtown Manhattan, an inviting reception area with our professional staff on side to attend to all your office needs. Whether you are just starting out, expand or are a seasoned business owner, our executive office suites, conference rooms and office services at Virtual Office New York Grand Central Station will serve your requirements in a professional manner.
The office space is fully furnished and pre-wired for Internet and VOIP services, all suites can be rented long term or used as day offices in combination with our virtual office plans.
All long term rentals include the shared receptionist, phone answering services, access to the shared conference rooms as well as the usage of the centers utilities. With the virtual plan you have the option to add on extra services as you need them and only pay for the exact services you have used. This option makes the start-up of your business most flexible, your cost can be controlled by you as upgrading and downgrading is made simple.
Getting started with your virtual office is done easily online, just follow the steps and your business presence can be established within 24h or less in most cases.
If you would like to visit the location kindly call us at 1.866.793.7969 or inquire by pressing the button below the description, we will gladly arrange a tour for you with one of our managers on side.
Virtual Office New York Grand Central services include:
Prime Business Address
Mail Collection, management and forwarding to any location, postage +$2
Business Support Center
Client Dropoff / Pick-up Point
Lobby Directory Listing included
Conference Rooms small – $75 per hr up to 6 people
Conference Rooms large – $100 per hr up to 10 people
Internet Wired
wireless internet
LCD Projector – usage included
copy services (additional fees apply)
Secreterial services – from $40 per hr
From – $100 / mo
Pricing and feature offerings may vary by location.
Please allow 24h for set-up.
3 month minimum agreement term applies to virtual office locations.
Virtual Office New York Grand Central is located at:
---
Only logged in customers who have purchased this product may leave a review.