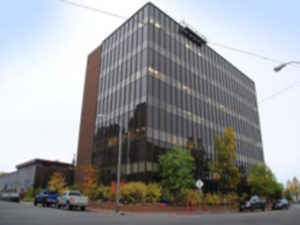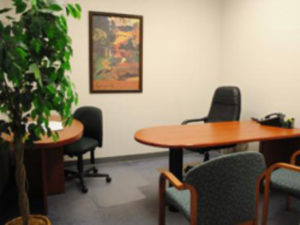 Virtual Office Anchorage Alaska
$142.95 / month and a $75.00 sign-up fee
This Virtual Office is located in Anchorage, Alaska the most northern city of the United States. Very close to the coast line and less than 20 minutes away from the airport.
Description
Virtual Office Anchorage Alaska is situated very close to the coast line and less than 20 minutes away from Anchorage International Airport.
The city is the northernmost of the United States and the most populous in the state of Alaska with close to 40% of the states total population, only New York has a similar density. Officially named an all American city for several years, Anchorage has also been declared as one of the most tax friendly cities.
The beautiful A-Class building is designed to serve the professional needs of modern businesses and does not lack the high tech environment many traveling business man require.
If you need an extended arm of your company in the very north, the Virtual Office Anchorage Alaska might be your first choice. The shared reception area as well as meeting rooms and day offices are at your disposal, just when you need them. Our staff on side will represent you in your companies name and if you want we will also take phone calls for you or assign a virtual assistant for the every day office task.
Our executive suites are also available for you to rent on a contractual base if you require physical office space on a permanent base.
Getting started with a virtual office is done completely online, once you have entered your data we are working on having you completely set-up in less than 24 hours. If you like to preview the location, kindly indicate so by asking a pre-sale question below or call 1.866.793.7969 and we will arrange a tour for you with a manager at the location.
 Virtual Office Anchorage Alaska services include:
Prime Business Address
Price Includes 16 hours of private office space use per month
Mail Collection, management and forwarding to any location, postage + (additional fees may apply)
Business Support Center
Client Drop-off / Pick-up Point
Conference Rooms – $25 per hr – $95 1/2 day – $150 full day 4-10  people
Wireless internet included
copy services (additional fees apply)
Secretarial services – $27.50 per hr
Notary Service – $5 per signature
Video Conferencing – $100 per hr
From – $142.95 / mo
Pricing and feature offerings may vary by location.
Please allow 24h for set-up.
3 month minimum agreement term applies to virtual office locations.
Virtual Office Anchorage Alaska is located at:
---
Only logged in customers who have purchased this product may leave a review.